BOOK NOW
Gallery
---
Description
Two of the hottest spots on the Island!
Lindos Village has become a must to see in Rhodes island! Visit the beautiful village with its cobblestone streets, traditional white houses, numerous roof garden restaurants, cafeterias and many shops. Walk through the town or take a ride on the donkey to the Ancient Acropolis. See the magnificent temple of Athena Lindia and the spectacular view of Saint's Paul Bay. At the second stop relax on the sensational, golden sandy beach and swim in the beautiful crystal, clear blue waters of Tsambika Beach, a 26 km bay that provides many facilities such as cafeterias, restaurants, bars and water sports!
* Τhe schedule of hours and days is approximate. Αlways trust our agent, or the announcements on the means of transport and your booking confirmation.
---
Schedule / total tour duration is 7 hours
1

2

Lindos Village

2 1/2 hours free time

3

Tsambika Beach

2 1/2 hours free time

4
Key Features
Two of the hottest spots on the island
Airconditioned and comfortable bus
Best value for your money
High quality professional servise
No guided tour
Entrance fee of ancient Acropolis not included
---
Location
---
You may also like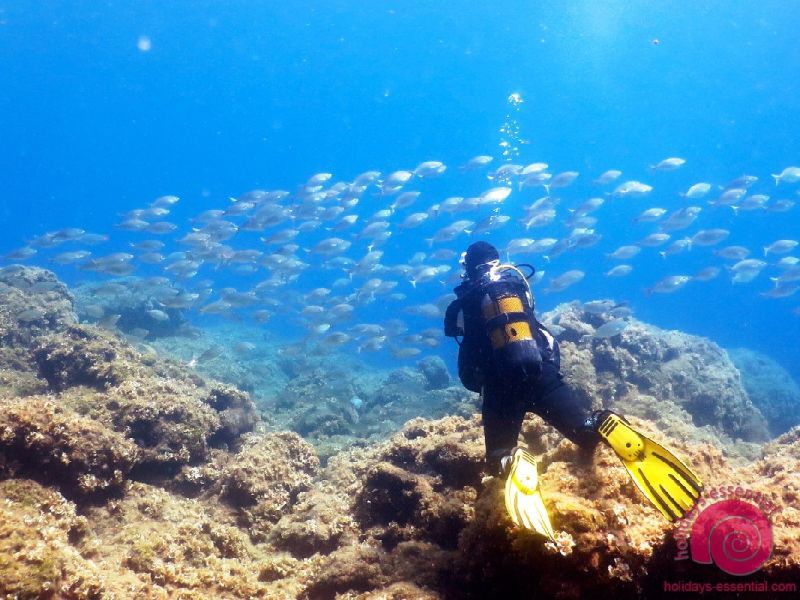 Discover Scuba
From 75€ / per person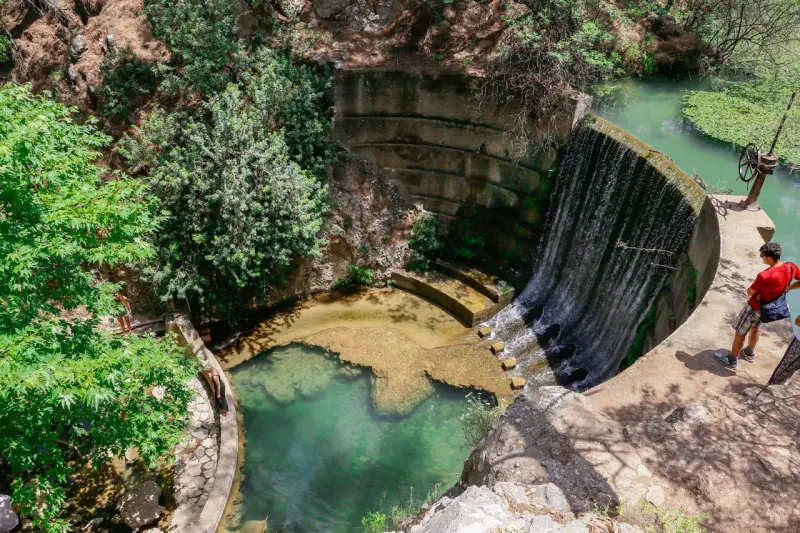 Visit the popular nature park of the Seven Springs and Lindos, the highlight of Rhodes!
From 25€ / per person