Get to know Holidays Essential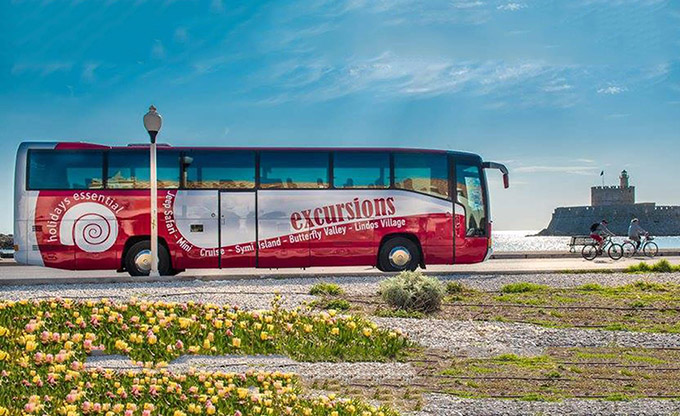 Welcome to Holidays Essential, the travel agency that provides unforgettable travel experiences for all of our guests. Our agency operates in the tourism industry and has been providing excursions all over Rhodes Island since 2007. Our tours are designed to showcase the unique beauty of Rhodes Island and other nearby islands such as Symi Island, Chalki Island, Marmaris, and more.
At Holidays Essential, we pride ourselves on our commitment to hospitality. We believe that our guests should feel as if they are among friends when they travel with us. That's why we build trust and respectful relationships with our guests, providing them with full guidance by local guides in every place they visit.
Our friendly staff is dedicated to satisfying our customers to the fullest. We have the technology knowledge to ensure that we can provide the best possible service, both to our new guests and our repeat guests who return year after year.
Our goal is to take care of every guest and satisfy their needs so that we can provide them with a unique holiday experience. We guide our guests to every must-visit sightseeing of Rhodes, as well as the scenic small islands close to Rhodes. Our variety of excursions ensures that there is something for everyone to enjoy.
At Holidays Essential, we understand the importance of a memorable travel experience. We provide our guests with a unique and personalized experience that takes them beyond the typical tourist attractions. Our tours are designed to showcase the true beauty of Rhodes Island, allowing our guests to fully immerse themselves in the culture and scenery of this stunning destination.
We invite you to join us on one of our all-day tours or all-day trips to nearby islands. Experience hospitality at its finest with Holidays Essential, the travel agency that truly cares about its guests.