BOOK NOW
Gallery
---
Description
Ready, Set, Go!
Start by being picked up at your hotel and drive through beautiful nature, fun off-roads and traditional villages to the Seven Springs. Walk the famous tiny tunnel, explore the springs or enjoy your coffee. Make the second scheduled stop in Archipoli for some food tastings. Taste a variety of different local products including various honeys, souma, olive oil, local sweets, and fresh seasonal fruits. The third stop is at a beautiful little 15th century chappel, where empty water bottles can be filled with spring water. Final stop is at a winery in the mountains. Learn some nice facts about wine production on a little tour through the vineyards, followed by optional wine tasting and a traditional "Meze" lunch. "Meze" is the original way to experience the Greek kitchen. Many different small plates with grandma's recipes to share. Don't miss out! (lunch is optional and not included in the price). Wine tasting : 5e, lunch 18e, wine tasting and lunch 20e, children menu 10e.
To privatize your jeep, pay 40€ per empty seat. Ideal for families of 3 if you don't want to be split up and sharing, or just like to have your own jeep.
* Τhe schedule of hours and days is approximate. Αlways trust our agent, or the announcements on the means of transport and your booking confirmation.
---
Schedule / total tour duration is 9 hours
1

2

3

4

5

6
Key Features
Exciting and Adventurous
Off road driving & site Seeing
Self Driving (Optional)
Visit a Mountain Winery
Lunch not inlcuded in the price
---
---
Location
---
You may also like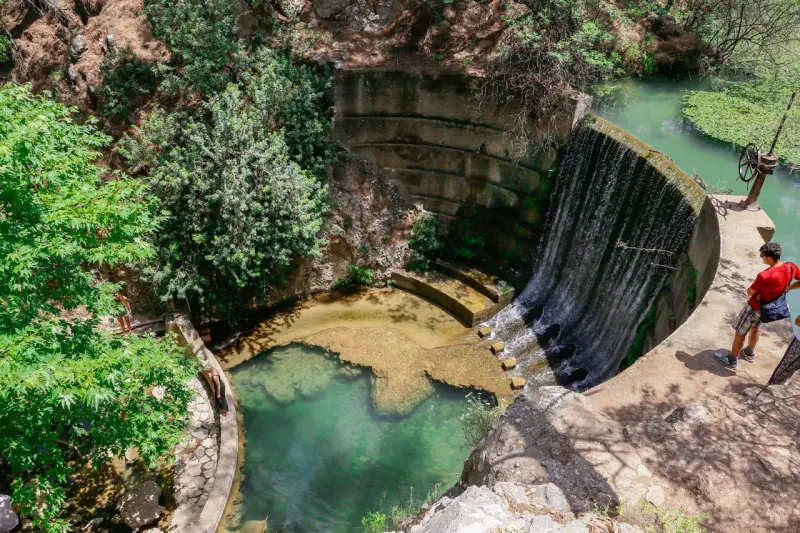 Visit the popular nature park of the Seven Springs and Lindos, the highlight of Rhodes!
From 25€ / per person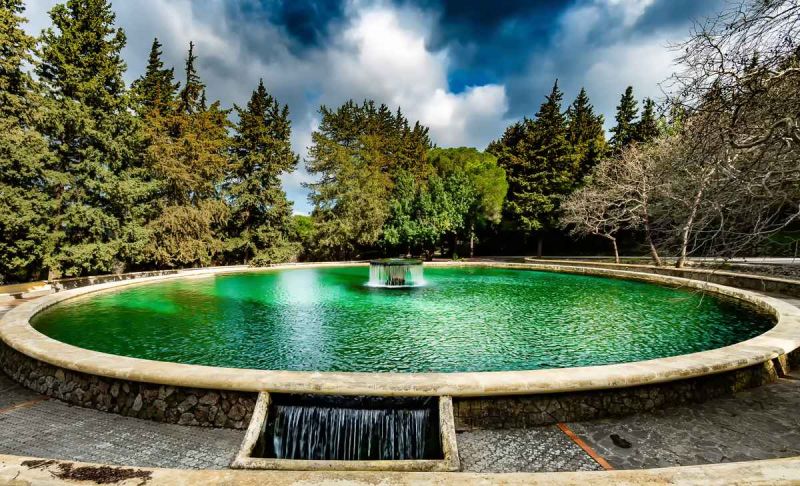 Visit traditional & caltural highlights!
From 35€ / per person